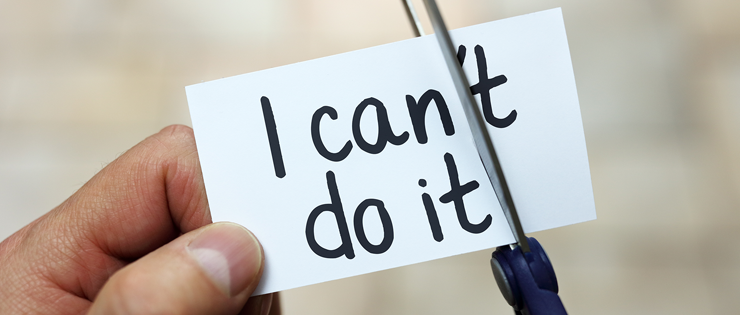 dec
07
Ako odbúrať fóbiu z rozprávania v cudzom jazyku?
Ako odbúrať fóbiu a stach z rozprávania v cudzom jazyku?
Na to máme osobne len jednu radu. Rozprávať a rozprávať. Pamätám si na jednu múdru reč "Try to fail as much as you can in your life" -(Skúste zlyhať čím najviac v živote) a stým plne súhlasím. Preto sme po dlhej dobe analýzy pripravili rózne metódy výučby zakladajúcej sa na psychologií. Dával som si neustále otázku, prečo sa ľudia na Slovensku hanbia rozprávať v cudzom jazyku? Je to primárne kvôli nasledovnému dôvodu:
Myslia si, čo na to povedia ostatný a teda neustále si myslia, že ich ostatný ľudia analyzujú. Ak povedia niečo zle, cítia sa menej cenne – (toto nie však pravda) Dostanú tak strach a ako vieme strach blokuje čast mozgu, ktorý je potrebný na kreatívne rozhodnutie. Radšej sa zle rozhodnút (teda zle to vysloviť, negramaticky to povedať), ako sa nerohodnúť. Pretože v zahraničií sa snaha cení, no mlčanlivosť nás izoluje od úspechu. 
Preto sme pripravili online-konverzácie od začiatočníkov po pokročilých, máme vyškolených zahraničných aj nezahraničných ľudi v tejto obalsti. Máme k dispozicí taktiež native ľudí, ktorí rozprávajú po Slovensky. Pripravia Vás na pohovory, Erazmus skúšky, bežnú konverzáciu, no primárne odbúrajú fóbiu z rozprávania. Ako to viem? Získavame masu pozitívných správ zo zahraničia, čo mi osobne robí veľkú radosť, že sme to spoločne dokázali. Že ľudia, ktorí si mysleli, že sa nedokážu uplaniť v práci, alebo všeobecne v živote nadobudli taký rozmer v úspechu.
Nie je to o nás je to v človeku, my len pomáhame ľudom nájisť odpovede, ktoré majú zakorenené v sebe :-).